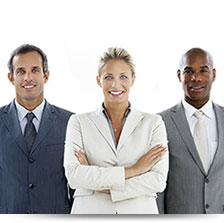 Asset Searches Plus, Inc. is an industry-leading online provider of public record information, owned and operated by attorneys for the benefit of other attorneys, law firms and professionals including governmental and licensed investigative agencies, and businesses. Prudent professionals regularly rely on our Asset Search reports to satisfy their due diligence in family law and divorce cases, personal injury cases, and when making key business decisions. Furthermore, professionals look to our Asset Search reports in the location of missing persons or witnesses, and in the collection of debt / judgments by locating assets, nationwide, both real and personal, with individuals and corporations as subjects, together with related liabilities, such as liens, judgments, bankruptcies and uniform commercial code filings.
We have direct access to over 30 billion documents from public, government, and other integrated databases to service your needs for all of your search requests conducted for legitimate business purposes. Comprehensive reports are then prepared and forwarded to you within one to three business days. If we cannot provide information on your subject, only a no-hit fee will apply and a refund will be promptly forwarded to your attention.
What sets Asset Searches Plus, Inc. apart, beyond meeting your critical informational needs, is its exceptionally responsive staff managed by attorneys for the benefit of attorneys. We can guide you as to what type of reports you should order, and interpret those reports if needed to suit your particular legal situation. So get started today by ordering one of our Asset Searches, or simply call us toll free at 1(800) 290-1012 or email us at info@assetsearchesplus.com to discuss how you can make Asset Search Reports a regular part of your practice to satisfy your due diligence.