"Nothing to obtain, nothing to gain." An Asset Search should be your first step in deciding whether to spend your client's money on collecting a debt.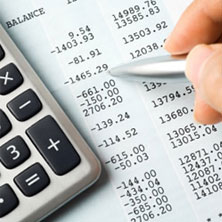 Needless to say, it is essential for businesses and individuals to receive debts or payment that are due to them in a prompt and efficient manner. Unfortunately, it is not uncommon that the collection of payments owed to us or our clients is delayed. An Asset Search is a wise and rational first step in collecting debts owed and in even helping you determine whether you should exert further collection efforts at all.
Our mission is to assist attorneys, lending companies, financial institutions, businesses, and individuals with the collection of debt and judgments against an individual or business, or both, by identifying, in one comprehensive report, assets and liabilities of a debtor, such as real estate and deed transfers, mortgage information, federal and state tax liens, uniform commercial code filings, motor vehicles and registration information, watercraft, aircraft, bankruptcies, judgments, businesses associated with subject, criminal records, relatives, professional licenses and a/k/a's and d/b/a's. Information contained in our reports can help guide you towards the most efficient collection strategy and determine whether or not the subject even has sufficient assets to make it worth your spending of further time and resources.
An Asset Search is a prudent step at the first sign of trouble in receiving payment for debt and judgments owed to you or your clients. Order your search today by clicking on the search buttons to your right or simply contact us by phone (800) 290-1012 or email at info@assetsearchesplus.com. Our attorneys can help you determine what type of search is best suited for your case and interpret the results on your behalf if needed.