Asset Search for Real Estate Investors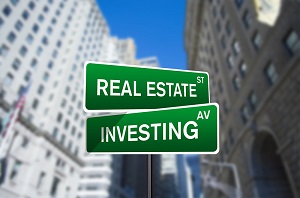 Asset searches are a valuable tool when looking to purchase a property from an individual or other business entity. The reports could give you information that can help to equalize the playing field or to determine what Sellers and their properties are worth investing your time, money, and energy into.
A real estate investor might conduct an asset search on a seller and see how badly they need to sell or how badly they are leveraged. Depending on the results of this search, the investor may have a better idea of how much of an offer to make on the property, or if making an offer is worth it at all.
It is currently a seller's market. Homes listed for sale dramatically dropped beginning in March 2020 when stay at home orders for the Covid-19 pandemic were declared. The median price of a Massachusetts single-family house, for example, has risen even faster, up by 11.3 percent, year to date through November, to $455,000, according to The Warren Group. "There is currently far more demand than supply. "Homes are selling incredibly quickly — nearly two weeks faster than last year — because the market is so starved for inventory,'' said Danielle Hale, Realtor.com chief economist.
Legally compliant asset searches are a great benefit to the larger and smaller investors in a seller's market. For example, let's say you have been invited by some other real estate investors to take part in a real estate deal, and you want to make sure that it is a solid deal and there are no surprises and everyone in the deal are on sound financial footing. An asset search, which provides the assets and liabilities of a subject, including, but not limited to, lawsuits, federal and state tax liens, UCC liens, bankruptcies, and criminal history, when available, would be an inexpensive and expeditious way to establish this information.
If you would like to conduct an asset search on an individual seller or another real estate investor or entity, then call Asset Search Plus at 1(800)290-1012 or at info@assetsearchesplus.com or www.assetsearchesplus.com .
Photo credit: Anja Bauer, CC BY-SA 3.0 https://creativecommons.org/licenses/by-sa/3.0, via Wikimedia Commons