Asset Search on a Lost Spouse or one that owes Child Support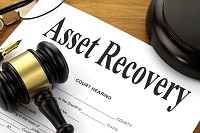 Has your spouse disappeared? If you are in the midst of a divorce and dealing with a partner that hid information from you or disappeared without a trace, an asset search may prove useful to you. Oftentimes spouses disappear when they owe a lot of child support. An asset search may be performed at any point in a divorce, or after a divorce, but it is most efficient to conduct it on day one. The process will identify any hidden assets to recoup financial losses and recover child support.
If your spouse has disappeared, they may have emptied out bank accounts, and taken off with valuables or cashed out any assets. You can be left feeling hopeless and feeling like your future is unknown. With the help of an asset search, you can gain insight into your spouse's financial state and have a more accurate picture of their assets to get the best outcome during your divorce. You might also turn up bank accounts tied to businesses in their name.
Also anyone who may not have been in control of the couple's assets during the marriage should strongly consider an asset search during a divorce. A spouse may omit additional assets to appear less wealthy.  An asset search will identify all and uncover any and all tangible assets (including cars, boats, real estate, etc.) and business interests (LLCs, shell corporations, and trusts). 
These thorough searches typically take 1-3 days to complete. A complete asset search that includes an in-depth report about a spouse's whereabouts, accounts, and other assets can be emailed to a client or their attorney. Rest assured that you are now out of the dark about any concealments the other party has made in divorce proceedings. An asset search will arm you and your attorney with a full picture of assets that are pertinent to the case.
Your spouse may be gone for good, but it is worth conducting an asset search to see if they have been careless and left some trace behind. Some asset searches can cost you $300. At Asset Search Plus, you pay $185.00 for an individual subject and $165.00 for a corporate entity. The only information that is necessary to conduct the search is the subject's name and last known address.
Do not hesitate to call (800) 290-1012 or email info@assetsearchesplus.com. We are ready to help and assist you in the best way possible for your asset search.