Can a top level employee do an asset search on a prospective employer?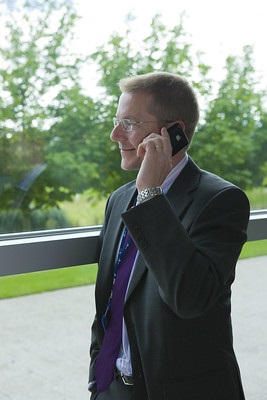 Yes you can. Let's talk about some scenarios where you might want to run an asset search on your prospective employer. For example, say you are considering working for a family company or closely held company and you want to make sure of it's financial health is sound. You also want to make sure that the principals' of the firm are not leveraged and that they have the ability to grow. Also another scenario is that you are joining a partnership and you need to know that the partners are solid.
To satisfy your due diligence, it would be prudent to order an asset search on the individual principals' as well as a business asset search on the company.
To conduct an individual asset search all you will need is the subject's name and last known address, which can be filled out online or on an order form that can be faxed and mailed to you. The report costs $185 and under most circumstances will verify the following:
(a) The subject's name and address and all alias names;
(b) Driver's license information;
(c) Real estate;
(d) Motor vehicles;
(e) Watercrafts;
(f) FAA certifications and aircrafts;
(g) Professional licenses;
(h) Bankruptcies;
(i) Liens and court judgments.
(j) UCC filings;
(k) Corporate entities associated with the subject;
(l) Voter registration information;
(m) Sexual offenses;
(n) Employment information; and
(o) State and federal criminal records.
In the case of a Business Asset search the report costs $165 and locates the assets and liabilities of your subject/company in all fifty (50) states, including, but not limited to, the following:
Real estate and deed transfers
Mortgage information (when available)
Federal and state tax liens and encumbrances
Uniform commercial code liens (UCC Filings)
Corporate filings
Bankruptcies
Judgments
Current addresses and phone numbers
Corporate officers/members/associated
Motor vehicle and registration information
Watercraft
Aircraft
Internet domain names
Dunn and Bradstreet records
IRS 5500 employee benefit information
Within 1-3 days the reports will be forwarded to you via email, unless you request otherwise. With this completed research in hand you can make an informed choice about your future employer and have peace of mind in making your final decision.

The asset search will let you know if there are any major surprises and it will give you some piece of mind before leaving your current job to join a closely held company.

If you would like for us to conduct an asset search then please contact at 1(800)290-1012, or at info@assetsearchesplus.com or visit us at www.assetsearchesplus.com .
"Business Man" by thisisedinburgh is licensed under Creative Commons BY 2.0