Conducting an Asset Search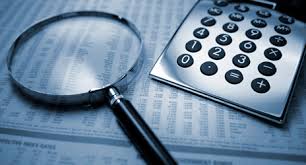 Discover all you need to know about conducting an "asset search" using our free and informative "Guide to Asset Searches." Topics include the following:
What to look for in an Asset Search Company
It is important to research the asset search company that you are using to make sure it will give you the results you are seeking. Note how long they have been in business as a factor in your decision together weather they are lawyers or not. Check with the Better Business Bureau as well. The turnaround time is important also.
An Asset Search is helpful with a variety of legal and personal matters; including, but not limited to, cases involving Personal Injury, Collection of Debt, Divorce, Probating an Estate and Business Due Diligence.
Personal Injury Cases
In Personal Injury cases one of the main purposes of an asset search is to assist attorneys and/or injured parties in locating assets and liabilities both pre and post litigation especially when it comes to accepting a settlement. This is often the case when a personal injury attorney has a client with severe injuries and an insurance policy with inadequate coverage. It is imperative to conduct an asset search to satisfy your "due diligence" to made sure there are not additional assets to make your client whole and to protect your client's interest prior to any potential recovery or settlement.
Collection of Debts
An asset search is a good first step in collecting debts and in helping you determine whether you should continue further collection efforts at all. Litigation is expensive and if there are no assets to attach at the end of an expensive legal process, then you are throwing good money after bad. Paying a few hundred dollars at the outset of your case will save a lot of time and money.
Divorce Cases
In divorce cases an asset search can help divorce attorneys, or divorcing couples uncover any assets that may not have been disclosed, either intentionally or not. The reports are also great for getting information to use with your discovery request to help minimize the other side from getting selective amnesia. They can also help in identifying entities associated with your subject that could be holding assets as well… such as corporations, partnerships, and trusts.
Probating an Estate
Dealing with the death of a loved one is never easy. But if you are an executor or personal representative of the decedent, or you have retained an attorney to help you, conducting an asset search is an important first step in the process. You have a fiduciary duty to locate all the assets and the liabilities of the deceased person. By conducting a comprehensive asset search, you satisfy your "due diligence" about what is required of you so that the rightful heirs or beneficiaries receive what they are entitled to receive.
Business Due Diligence Compliance
There are many times when an asset search is appropriate to conduct in a business setting. Such as when a client is considering investing in a new business; bringing on a new employee or investor into their company; or considering a merger between companies. An Asset search can provide helpful background information on an individual or corporation.
An Asset Search will identify the assets of your subject, nationally, including, but not limited to, real estate, deed transfers, trusts, limited partnerships, and other businesses associated with your subject. In addition, an asset search will locate any motor vehicles, watercraft, aircraft, patents or trademarks, professional licenses, criminal records, lawsuits and much more.
Equally important, an asset search will identify the liabilities of your subject such as mortgage information (when available), Federal and State tax liens, Uniform Commercial Code liens, judgments, and bankruptcies.
To access our "free guide" to conducting an asset search, click here.
For more information on conducting an asset search, please call us at 1(800)290-1012 ext. 111, or visit our site at www.assetsearchesplus.com.