Conducting an Asset Search in your Capacity as a Personal Representative or Trustee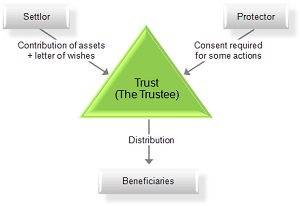 A trustee of an estate or a personal representative named in a last will and testament is entrusted with accounting for all of the assets and liabilities when creator of the Trust or Will passes. This entails locating all the assets of the decedent or trust at the time of death and any existing liabilities. To satisfy your "due diligence" in accomplishing this task, conducting a professional asset search is strongly recommended and is fast and relatively inexpensive (less than $ 200).
Assets could include, but not be limited to, real estate, deed transfers, trusts, limited partnerships, and other businesses associated with the estate. The asset search can also identify any motor vehicles, watercraft, aircraft, patents or trademarks, professional licenses and more. Liabilities include, but are not limited to, state and federal tax liens, lawsuits, judgments, bankruptcies, uniform commercial code liens, and mortgages.
Most asset searches are national and usually only take a few days to conduct and receive an asset search report back by email. All that is usually needed is the name and last known address of the decedent.
An asset search with Asset Searches Plus, Inc, www.assetsearchesplus.com , for example, simplifies this process and identifies any and all assets and liabilities associated with your decedent. Once the report is prepared, it can be reviewed by the trustee, personal representative, and or lawyers to ensure that everything has been accounted for.
If you are a trustee or personal representative and you would like to conduct an asset search, then call us today at 1(800)290-1012 at extension 111 or contact us at info@assetsearchesplus.com or www.assetsearchesplus.com.
Thank you. 
Photo credit: "InvestmentZen" at www.investmentzen.com