How Easy is it to Conduct an Asset Search?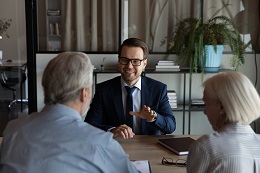 An asset search may seem complicated, but to order the right type of search for you needs does not have to be. Many attorneys or their clients order an asset search to satisfy their "due diligence" in determining the assets and liabilities of an individual or a business. This is especially important to a plaintiff in a personal injury case before they settle a case for the insurance policy limit. It is even more important to their lawyer who must satisfy their due diligence that there are no additional assets that could be readily located to attach or "reach and apply" to make their client whole.
What is the Turnaround?
An asset search usually has a one (1) to three (3) day turnaround time period. When you order an asset search, the Asset search company does the work of tracking down the subject's assets and liabilities for a reasonable fee. The Asset Search company will take care of the process of compiling a report about the subject's assets, whether it's an individual or a business. At Asset Search's Plus, Inc., a nationwide individual asset search is $185 and a search on a business is $165. The turnaround time in most instances is 1 day. When the search is complete, you will receive a detailed report by email with explanatory memo for you or your client from one of their attorneys. The only details you need to provide to order an asset search are the name and last known address of your subject(s).
What Do I Need to Know Before Going Ahead with an Asset Search?
The process of ordering an asset search is extremely quick and easy. The only thing you need to be aware of before getting started is whether the company doing the asset search is experienced, reliable and will conduct a legal, permissible search. Hiring a reputable asset search company is especially critical for attorneys, who could be held liable if an asset search is conducted incorrectly. When deciding what asset search company to hire, you should go with a company who has been in business for a substantial period of time and has a good reputation.
You should also check whether the asset search company has attorneys on board who will be able to verify that every search is conducted in an acceptable, legal manner. Bank account searches are not permissible. It is considered an invasion of privacy and an unfair and deceptive business practice. You should be sure that the asset search company you are hiring will only conduct permissible searches, such as searches in connection with the location of all other assets and liabilities.
What Kind of Information Does an Asset Search Turn Up?
An asset search can turn up a wealth of valuable information. A nationwide asset search will identify the assets of your subject including, but not limited to, any real estate, deed transfers, limited partnerships, trusts and businesses. It can also locate any motor vehicles, watercraft and aircraft, patents or trademarks, professional licenses, criminal records, lawsuits and more. Depending on the situation, it may also be important to know about the debts of your subject. An asset search can reveal any available mortgage information, federal and state tax liens, uniform commercial code liens, judgements and bankruptcies. An asset search may also be able to reveal the names of relatives and people associated with the subject.
Conducting an asset search is a reliable way of doing your due diligence, trusted by many professionals, including estate planning attorneys, divorce attorneys and personal injury attorneys or their clients. It is fast, inexpensive, and thorough.
To access our "free guide" to conducting an asset search, click on the link. For more information on conducting an asset search, please call us at 1(800)290-1012 ext. 111 or visit our site at www.assetsearchesplus.com .