How much does an Asset Search Cost?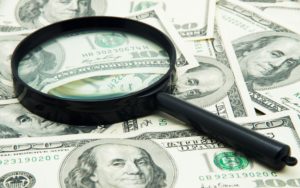 Are you considering an asset search? But you are wondering how much does an asset search cost? Most asset searches cost between $165 to $350.
At Asset Searches Plus, Inc. an asset search on an individual person costs $185 per subject and a corporate asset search costs $165. We are an industry-leading online provider of public record information, owned and operated by attorneys for the benefit of other attorneys or their clients, law firms and professionals including governmental and licensed investigative agencies, and businesses.
We specialize in helping personal injury, family law, probate and collection attorneys or their clients in satisfying due diligence when conducting an asset search.
An asset search will generally reveal the subject's name and current address, Driver's license information, Real Estate, Deed transfer information, Motor vehicles, Watercraft, FAA certifications and aircrafts, Professional licenses, Bankruptcies, Liens and judgments, UCC filings, Corporate entities associated with the subject, Voter registration information, Sexual offenses, Employment information, and State and federal criminal records and much more. A thorough asset search also provides any liabilities associated with the subject, such as other lawsuits, bankruptcies, state and federal tax liens and uniform commercial code filings.
Asset Search plus has direct access to over 30 billion documents from public, government, and other integrated databases to service your needs for all your search requests conducted for legitimate business purposes. Comprehensive reports are then prepared and forwarded to you within one to three business days.
An asset search from Asset Searches Plus will:
● Reduce costly litigation if coverage and assets prove insufficient
● Establish business holdings and other entities for future collection
● Identify potential assets that could be executed against (vehicles, boats, and real property not homesteaded)
For more information on conducting an asset search, please call us at 1(800)290-1012 or visit our site at www.assetsearchesplus.com. You can also download our free eBook on conducting an asset search by clicking http://www.assetsearchesplus.com/download-our-free-ebook/