How to Find a Asset Search Company That You Can Trust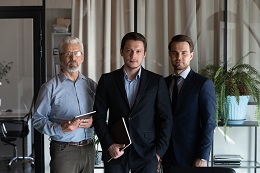 When you need to conduct an asset search, it is important to choose a qualified asset search company that you can trust. With so many options available online, it is important to do your research to ensure that you select a company that will provide you with accurate, legal, and reliable results.
Asset Searches Plus, Inc., has been serving clients for over 29 years. They are an attorney owned and staffed firm that has been assisting other attorneys, their clients, and other investigators in all fifty (50) states, since 1994.
Attorneys conduct asset searches to "satisfy their due diligence" to their clients in personal injury matters before settling a case for the policy limits; in estate administration in determining the assets and liabilities of a decedent; and in divorce cases in conducting discovery and verifying financial statement. With the client's resources and your professional reputation on the line, it is important to confirm that you are working with a verified company with a history of delivering results.
In the online universe, it is easier than ever to set up a convincing website that may be a scam. To confirm that you are interacting with a real, trustworthy company that uses reputable search methods there are a couple of important factors that can help you make your decision:
Experience
The length of time a company has been in business can tell you a lot about their level of expertise. A company that has been providing asset search services for 10+ years has likely learned the ins and outs of the industry and has developed best practices for delivering reliable results. When evaluating potential asset search providers, be sure to ask about their experience in the field.
Knowledge
When conducting an asset search, it is not just about receiving timely results – it is also about understanding how to interpret and implement them. A reputable asset search company should have knowledgeable professionals on staff who can provide guidance on how to use the report you receive. Companies with attorneys on board can offer a basic roadmap for how to use the information, whether you need to satisfy a judgment, or locate and verify assets and liabilities for a decedent or validate a party's financial statement.
Convenience
Convenience is key when it comes to choosing an asset search company. Look for a provider that offers an easy-to-use website, responsive customer service, and a fast turnaround time.
Reputation
Before selecting an asset search company, ask yourself these important questions:
Does the company use reliable and legal sources and methods to conduct their searches?
Does the company stand behind the quality of their work?
Does the company keep all work confidential?
Does the company provide a professional-looking report that you can share with your clients?
A reputable asset search company should be able to answer "yes" to all of these questions. 
When you need to conduct an asset search, do not take chances with an untested provider. Follow these guidelines to find a trusted asset search company that will deliver the accurate and reliable results you need.
To access our "free guide" to conducting an asset search, click on the link. For more information on conducting an asset search, please call us at 1(800)290-1012 ext. 111 or visit our site at www.assetsearchesplus.com.