Is it Worth It to Do an Asset Search for a Motor Vehicle Personal Injury Accident Client?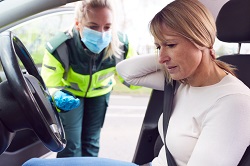 The answer to this question is yes. But why? A personal injury attorney may object that the client is refusing to pay for trivial things that would benefit them, like doing an asset search. However, the costs of doing an asset search pale in comparison to the possibility that assets to attach could be found to satisfy your client's claim, and make them whole, when insurance is insufficient
What is good for their client is good for the attorney. To do their due diligence and ensure that their client is made whole, a personal injury attorney must be able to assess the value of a car accident case and be able to guide their client when it comes to the decision of whether to take the case to trial.
Personal injury attorneys are at significant risk of being sued for not satisfying their due diligence if they miss a crucial detail that could mean their client fails to recover the damages they are entitled to for their injuries, pain, and suffering. Motor vehicle personal injury cases are some of the most disruptive to a client's life. The client could lose time off work or be out of work indefinitely. If the client's insurance coverage may be limited and the client is at risk of running out of money to cover their expenses. Your client has informed you that the other driver was in the wrong and was making an illegal U-turn at a busy intersection when the accident happened. Yet the insurance company still will not cover all the damages the client needs to compensate for lost time at work, injuries, and more. One consequence of traumatic car accidents that is not always recognized, or covered by insurance, is the mental trauma and PTSD that results from an unexpected collision.
With limited insurance coverage, satisfying your due diligence to your client means exploring other avenues of redress for your client's injuries, pain, and suffering. Even if your client is not willing to do an asset search to find out more about the at-fault party's ability to pay, it is an inexpensive and cost-effective way for you to cover your bases when you are working on your client's case.
An asset search costs around $185 per subject. It can be completed in a couple of days and can provide other valuable information that could help you and your client pursue a personal injury settlement or a personal injury trial. These details could include civil or criminal records and driving records. Financial information may include and is not limited to, a subject's real estate, deed transfers, planes, watercraft, automobiles, trademarks, and professional licenses as well as any entities associated with the subject such as trusts, limited partnerships, corporations, and joint title to any assets. In addition, an asset search will reveal any debts and liabilities such as state and federal tax liens, bankruptcies, judgements, and any other lawsuits. These details can be critically important when it comes to making a decision about the value of your client's personal injury case and whether it is worth it to go to trial.
An asset search should be a key part of the research that goes into supporting your client and doing your utmost to fulfill your due diligence. The low cost and quick turnaround make it an effective way of securing critical information that can mean the difference between making your client whole and missing details that could add value to your client's case.
For more information on conducting an asset search please call us at 1(800)290-1012 ext. 111 or visit our site at www.assetsearchesplus.com . You can also download our free eBook on conducting an asset search by clicking https://www.assetsearchesplus.com/download-our-free-ebook/ .