Locating the Assets of a Deceased Person and How it is Crucial to the Estate Probate Process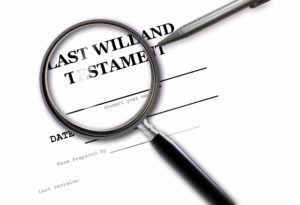 Do you have questions regarding finding the assets for someone who passed away Dealing with the death of a loved one or a friend is always a difficult time. It is especially important, if you are the executor or what's commonly known as the personal representative of the estate, to locate their assets and liabilities.
In order to initiate the probate process the executor or personal representative must file a petition for probate. Next, all persons interested in the estate must be mailed a notice before the hearing. Finally, the personal representative or executor must take stock of the decedent's estate. At this point, conducting an asset search is critical.
An Individual Asset Search will identify the assets of your subject, nationally, including, but not limited to, real estate, deed transfers, trusts, limited partnerships, and other businesses associated with your subject. The asset search will locate any motor vehicles, watercraft, aircraft, patents or trademarks, professional licenses and more.
An asset search will also identify the liabilities of the deceased such as with mortgage information (when available), Federal and State tax liens, Uniform Commercial Code liens, judgments and bankruptcies and more.
Once the assets and liabilities are determined, the personal representative or executor must pay all taxes and debts associated with the decedent's estate. Once this is completed the estate is dispensed according to the valid will or state intestacy laws.
If you are the personal representative it is essential to satisfy your due diligence and conduct an asset search during the probate process.
Get Help With Your Asset Search Now
All probate estate cases should start off with an asset search of the deceased person. Order your search today by clicking on the "Individual Search" button or simply contact us by phone (800) 290-1012 or email at info@assetsearchesplus.com or visit us at assetsearchesplus.com Our attorneys can help you determine what type of search is best suited for your case and interpret the results on your behalf if needed.