Search for Judgments, Liens, and Bankruptcies
When choosing a new business partner or vendor for your comp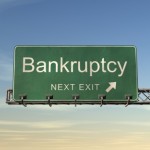 any, shouldn't you be fully aware of their financial health? Also, when proceeding with a lawsuit, isn't it important to verify if the subject has sufficient assets or outstanding liabilities to decide whether it is even cost effective to proceed with an action? By conducting an asset search, which includes a judgment, lien and bankruptcy search, you can find out the necessary information to make important business decisions quickly and affordably. At
Asset Searches Plus, Inc.
, our online records search will help you uncover a plethora of valuable information for $185.00 and the detailed report will be emailed to you within one to two (1-2) business days, including, but not limited to, the following: •           Real estate and deed transfers •           Mortgage information (when available) •           Federal and state tax liens and encumbrances •           Uniform commercial code liens (UCC Filings) •           Lawsuits •           Motor vehicle and registration information •           Watercraft •           Aircraft •           FAA pilot license information •           Professional licenses held by subject •           Bankruptcies •           Judgments •           Associated businesses with subject •           Current addresses and phone numbers •           Voter registration information •           Concealed weapon permits •           A/K/A's and D/B/A's of the subject •           Criminal records •           Sexual offender records •           Neighbors and relatives The only information that is usually needed from you is the subject's name and last known address, which can be submitted online, at
www.assetsearchesplus.com
, or you may download a search request form from our home page and email/fax the same to our office. If you do not have access to a computer, please call us and we will forward a search request form to your attention by mail, fax or email. For additional information, please contact us at 1(800)290-1012, or at
edamaral@assetsearchesplus.com
or
www.assetsearchesplus.com
.