Video on Conducting an Asset Search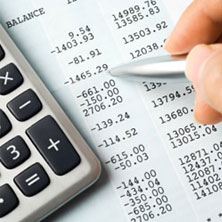 .
Do you have questions about what an asset search consists of and how to conduct one?
If yes, then please watch our short video.
Asset Searches Plus, Inc. is the industry leader in online asset searches. Owned and operated by attorneys for attorneys or their clients since 1994.
We assist attorneys or individuals in satisfying their "due diligence" when conducting an asset search. We have access to billions of documents and have the highest rating from the Better Business Bureau for the last 20 years.
Asset search reports are critical and are frequently used in Personal Injury cases, Probating an Estate, Divorce cases and Debt Collection. A nationwide asset search on an Individual costs $185 and a Business asset search is $165.
The reports are usually returned in 1 to 2 days together with an explanatory report.
To conduct an asset search, all that we usually need is the name and last known address of your subject.
You can order by visiting our site at www.assetsearchesplus.com . At the home page, select whether you want to conduct an "Individual" asset search or a "Business" asset search. Then enter your information and that of your subject.
Once an asset search is completed, a timely report will be emailed to you. The report will provide information, when available, on real estate ownership, deed transfers, mortgage information, boats, cars, planes, aircraft, trademarks, professional licenses, federal and state tax liens, uniform commercial code liens, judgements, bankruptcies, internet domains, Dunn and Bradstreet Records, criminal records, sexual offenders records, and much more.
Please call us with questions at 1-800-290-1012 or email us at: info@assetsearchplus.com Make sure you download our online eBook guide on our homepage or by clicking here