When to Conduct a Personal Injury Asset Search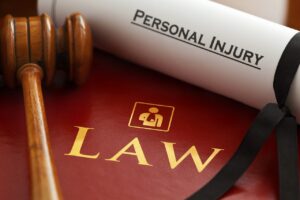 What do you do if your client suffers a slip and fall accident at a local business… in reference to an asset search?
2020 has been a difficult time in Massachusetts and throughout the nation. People are going back outside in significant numbers now and this will continue into the Fall and Winter.
What will be different about this year? Many people will continue to patronize outdoor establishments, farmers markets, outdoor restaurants, and stores that have brought goods outside.
And when clients are entering an establishment, there is always a chance they can slip and fall.
If you are a personal injury attorney and a potential client has approached you about their case, but you are not sure of the potential recovery, now is the time to conduct an asset search to satisfy your due diligence.
Recently your client went to an outdoor cafe and when leaving the building, they had a slip, hit the ground, and they shattered their kneecap and broke their ankle in the fall.
They are very hesitant to sue the restaurant because it is a local favorite. However, your client's medical bills have piled up and the damages and liability seem sufficient.
They have limited insurance coverage, and they are running out of money and won't be able to return to work for 6 months. Before you proceed with the case conducting an asset search is critical. Most restaurants carry insurance which may be insufficient and an asset search would give you information on "who" your defendant actually is, the corporate structure, and the assets and liabilities of that entity.
Before accepting an offer from the corporate defendant, especially when damages exceed the policy limits, conducting an asset search to see what other assets could be attached by your client is a must to satisfy your due diligence on behalf of the client to cover yourself and make the client whole.
For more information on conducting an asset search, please call us at 1(800)290-1012 or visit our site at www.assetsearchesplus.com. You can also download our free eBook on conducting an asset search by clicking http://www.assetsearchesplus.com/download-our-free-ebook/