Why You Should Conduct an Asset Search Before Buying a Business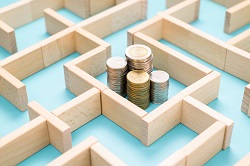 If you are thinking about purchasing a business, your first and primary focus may be to determine the assets and liabilities of your target entity. This applies as well if your company is in a growth stage and plans to merge and buy another company.
You have finally helped identify the business that they are interested in buying or merging with. To do your "due diligence," your first step should be to order an individual asset search on the principals and business asset search on the business entity. It is important to make sure the principals and business are sound, and that liabilities and red flags are identified.
An asset search report will identify the assets and liabilities of your subject(s) (Nationwide), such as with judgments, liens, bankruptcies, corporate filings, uniform commercial code filings, real estate, deed transfers, patents, trademarks, motor vehicles, aircraft, watercraft, internet domain names, Dunn and Bradstreet records, IRS 5500 employee benefit information and criminal records. These reports will give both you and management the means to make an informed decision.
To conduct an asset search, find an asset search company that will offer a thorough but quick, easy, and affordable solution. Asset Search Plus, Inc., for example, is an asset search company created in 1994, by an attorney, and run by attorneys, usually for the benefit of other attorneys. A Nationwide Asset Search can be conducted for as little as $185 per individual subject and only $165.00 for a corporation or business. The search results will be forwarded to you usually within one (1) to two (2) business days. Asset Searches Plus, Inc. can be contacted at 1(800)290-1012, ext. 111, info@assetseacheseplus.com or at www.assetsearchesplus.com for more information.