Asset Searches and Attorney Due Diligence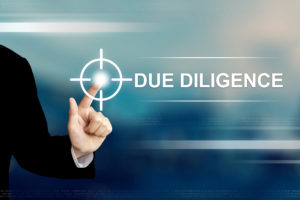 You are a personal injury lawyer. Your client has significant damages. The insurance policy is or may be insufficient to make your client whole. What are your obligations to your client?
The first and most important step is to determine whether the tortfeasor has any additional assets that your client can attach through some type of "reach and apply" action. When a client's damages or injuries exceed the insurance coverage, conducting an asset search is essential. If the plaintiff's attorney fails to conduct an asset search or, at the very least, fails to ask the client if they are willing to pay for an asset search, the attorney or law firm could be on the hook if the client discovers additional assets that their attorney could have or should have discovered by conducting a reasonable asset search from a reputable company. Therefore, conducting an asset search should be on every personal injury attorney's check list for each and every case.
For as little as $ 185 per individual or business, an attorney can order a nationwide asset search online and satisfy their "due diligence" to their client. All that is needed to conduct your search is the subject's name and last known address. The turnaround time is usually one to two business days.
The search will uncover the following, including, but not limited to, real estate and deed transfers, trusts, other corporate entities associated with your subject, motor vehicles, watercraft, aircraft, trademarks, employment information, professional licenses, mortgages (when available) and the like.
In addition, the asset search will provide the liabilities of the subject, including, but not limited to, Federal and State tax liens, Uniform Commercial Code liens, other judgments and lawsuits against your subject, and bankruptcies. Obtaining this information is essential in advising your client whether it would be financially worth it to sue your defendant.
Finally, if the subject has an interest in or owns a business or other corporate entity or trust, a nationwide business asset search can be conducted for as little as $ 165 per subject. Again, all that is needed is the name and last known address of the subject.
To find out more information on conducting an asset search, please visit our website at www.assetsearchesplus.com  or download our eBook called " Guide to Conducting Asset Searches, " by clicking here.
Thank you.
Tags:
ability to pay
,
asset check
,
asset investigation
,
asset locator
,
asset locators
,
asset search
,
asset search companies
,
Assets
,
business due diligence
,
debt collection
,
finding assets
,
hidden assets
,
hidden money
,
hiding assets
,
investor research
,
judgment collection
,
judgment recovery
,
liabilities
,
locate people
,
personal asset search
,
search assets
,
skiptracing
,
subject's liabilities
,
uncover assets