Why Asset Searches are Important in Personal Injury Cases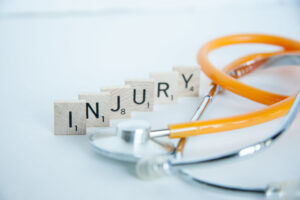 Have you suffered a personal injury that is no fault of your own? Did another party's negligence cause you to suffer? You may be entitled to damages and have a valid personal injury claim. It is important to speak with an attorney who is experienced in Personal Injury Cases to approach the matter in the proper way.
If you have signed a personal injury contingency fee agreement, then you know that you won't have to pay any attorney fees unless your case is successful. In that event the attorney doesn't get paid unless you get paid. They work on the contingency that you get an award at jury trial or very often through a settlement.
It's important that personal injury attorneys perform their due diligence when it comes to your case. Sometimes these cases take months or even years to resolve. One of the most important areas of personal injury claims and proper due diligence is to perform an asset search on a potential defendant's assets and liabilities.
You may have many questions about how your case works, for example in a personal injury case, the injured party (plaintiff) is paid by the person or company found legally responsible for the injury (defendant or insured party).
What is the typical amount awarded for a personal injury case? In personal injury cases it has been found that seven out of ten people surveyed on Lawyers.com had received a settlement or an award for their personal injury claims. Settlements and court awards in personal injury cases could be anywhere from a few thousand to more than six figures or even seven figures in some instances, but those high amounts are rare.
How long does this all take to go from filing a personal injury case to some type of payout? The answer to this really depends on the complexity of the case and the resources of the parties involved. Most personal injury cases are settled in one to two years but some can go on much longer.
You might be wondering if your case is successful then how long does it take to get your actual settlement check? Usually, your cash settlement will arrive within six weeks after settling your case.
All of these aspects of your award or settlement could be at risk if your attorney has not done an asset search looking for assets and liabilities, both pre and post litigation. Oftentimes when a personal injury attorney has a client with severe injuries the defendant turns out to have an insurance policy with inadequate coverage.
The question then becomes whether to settle a case for the policy limits or seek additional assets beyond the insurance to satisfy a judgment. If the attorney fails to inform the client that they could have conducted an asset search to uncover additional assets, then that attorney could be liable for damages or malpractice. By providing the client with the choice and expenses associated with conducting a thorough nationwide asset search, the attorney can truly satisfy their due diligence and important legal obligations to their client.
In addition, there may be situations where the subject is concealing certain assets, such as through family trusts, or partnerships. Don't worry because a properly conducted asset search will provide a strategic road map for you and the attorney.
For more information on conducting an asset search, please call us at 1(800)290-1012 or visit our site at www.assetsearchesplus.com. You can also download our free eBook on conducting an asset search by clicking http://www.assetsearchesplus.com/download-our-free-ebook/
Tags:
asset investigation
,
asset research
,
asset search
,
asset search company
,
asset searches
,
Asset Searches for Personal Injury Cases
,
confidential asset search
,
find assets
,
interpret asset search
,
knowledgable asset search
,
personal asset search
,
professional asset report
,
quick asset report
,
reliable asset search
,
Reputable Asset Search Company